My final (for now) pack is available on gamedevmarket.net
What does this mean?
Well it means that I now have 4 packs of matching animated sprites available for indie devs to purchase and make use of in their games! That's a total of 12 hand crafted sprites with a retro 8 bit pixelated feel.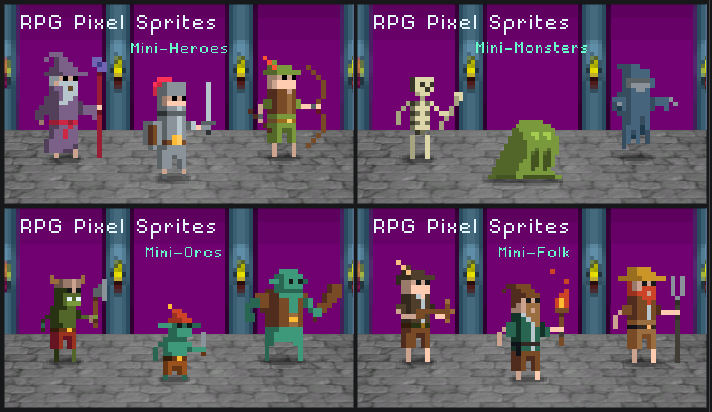 Check them out below: